"I have dedicated my entire professional career to improving the software development process. The challenges presented have continually improved my Software Development skills as a consultant, manager, programmer, and tester.
Alan's hands on knowledge of programming and Software Development helps him work with the development teams as a peer. His experience allows him to understand the problems of the development environment, target the testing and help communicate effective unit testing and programming approaches. Alan can help you bridge any communication gaps between Management, Development and Testing teams.
Alan has presented his thoughts on testing as a Keynote and Track session Speaker at conferences world wide, including: StarEast, EuroStar, Let's Test, TestNet, TestBash.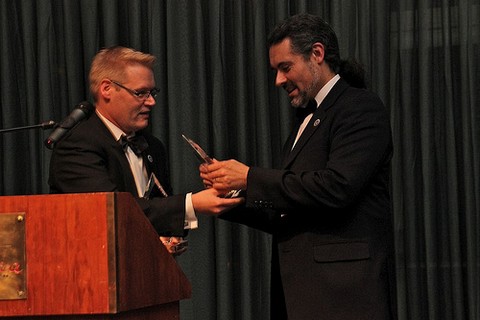 Receiving Award for Best Tutorial at Eurostar 2012
Alan Richardson's Experience - By The Numbers
Compendium Developments Ltd.
Registered office:
39 The Metro Centre,
Tolpits Lane,
Watford,
Hertfordshire,
WD18 9SB

Company Number: 03613966.
Registered in England and Wales.
Vat Registration Number: 117626614.
Director Alan Richardson
Contact Alan and Work Together