Do you want to test and develop software better?
When you want to improve, you need someone experienced working directly with your teams. I provide hands-on, work based consultancy, to help you take realistic actions and improve your situation.
I don't come pre-armed with a 'Head Office Solution', and write a report to sell you more consultancy.
I use my experience to work with you quickly, to solve your unique problems and help you make the right decisions.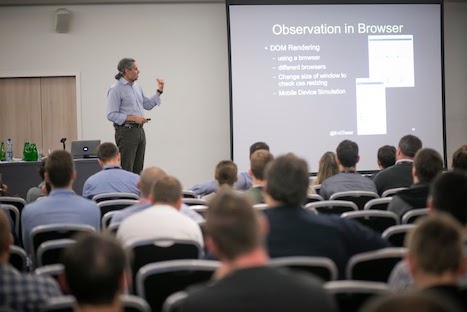 Alan Richardson's Experience - By The Numbers
Hire Me To Help You
I currently have 10 bookable days per month for onsite and remote client work.
I work onsite in the UK and EU.
I work remotely for other parts of the world.
I'm normally around London, but if I'm travelling near you then I might be able to extend my trip and fit you in.
I Can Help You Improve Your Testing
Learn At Your Own Pace with these Online Training Courses
You can train with me online rather than waiting for a public training course or conference. The courses have received amazing reviews and you can start learning immediately and continue at your own speed. I deal with any technical queries in the discussion forums of the course.
Read these Books to Improve your Testing Skills
If you would rather learn from reading a book then you're in luck. I have distilled my experience into several books, packed with exercises and examples to help you improve your automation skills and increase your technical flexibility.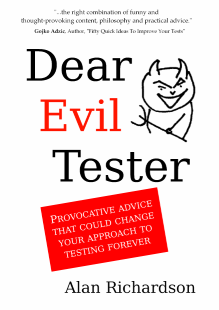 "Dear Evil Tester"
Humorous Question and Answer Provocations to Improve your Testing
[
more info
]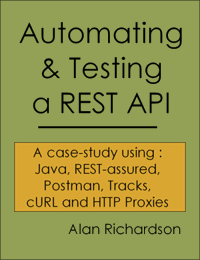 Automating and Testing a REST API
A Case study of Testing and Automating the Open Source Tracks REST API
[
Learn REST API Testing
]
My experience spans multiple industries
I have worked with companies across many different sectors. I specialise in testing, not in a specific industry domain.
Keeping you up to date with blogs and news
eviltester.com hosts our blog, news content and articles on: testing, technical exploratory testing, automating and programming.